Ferrari Portofino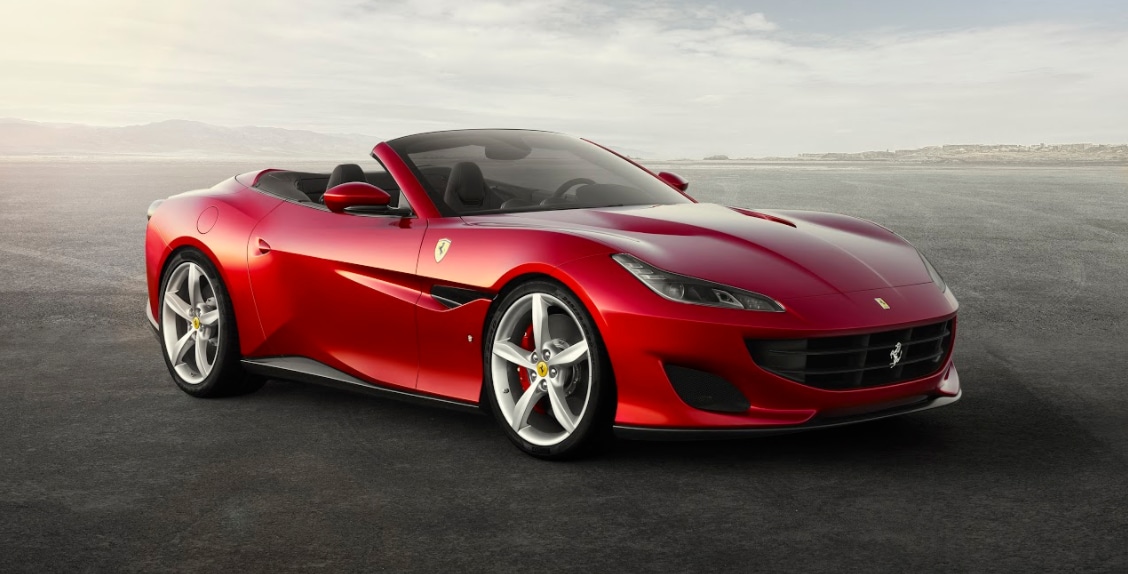 A GT that represents a unique combination of sportiness, elegance and on board comfort
The Ferrari Portofino is the V8 GT set to dominate its segment thanks to a perfect combination of sportiness, elegance and on board comfort.
Ferrari has chosen a particularly evocative moniker for this exceptionally versatile drop-top car, referencing one of Italy's most beautiful towns. Portofino is renowned for its charming tourist port and, over the years, has become internationally synonymous with elegance, sportiness and understated luxury. The launch colour of the new Ferrari has also been dedicated to this marvelous town: Rosso Portofino.
Style and Aerodynamics

The Ferrari Design Centre-penned Ferrari Portofino is an aggressively styled car with a two-box fastback configuration – unprecedented in a coupe-convertible with a retractable hardtop – that adds extra sleekness to its silhouette, lending it a sportier character without impinging on its elegance and dynamism.The tail design underlines the car's sporty stance which has been further enhanced by placing the tail lights further apart. This elegant solution cleverly conceals the rear volume housing the all-new RHT which features a more lightweight design and can be raised or lowered at low speeds.

Technical Specifications

DIMENSIONS
Length: 180.6 in
Width: 76.3 in
Height: 51.9 in
Weight Distribution: 46-54% front/rear

ENGINE
Type:
77.5 kgf m at 3000 ÷ 5250 rpm
*in 7th gear