Ferrari Roadside Assistance App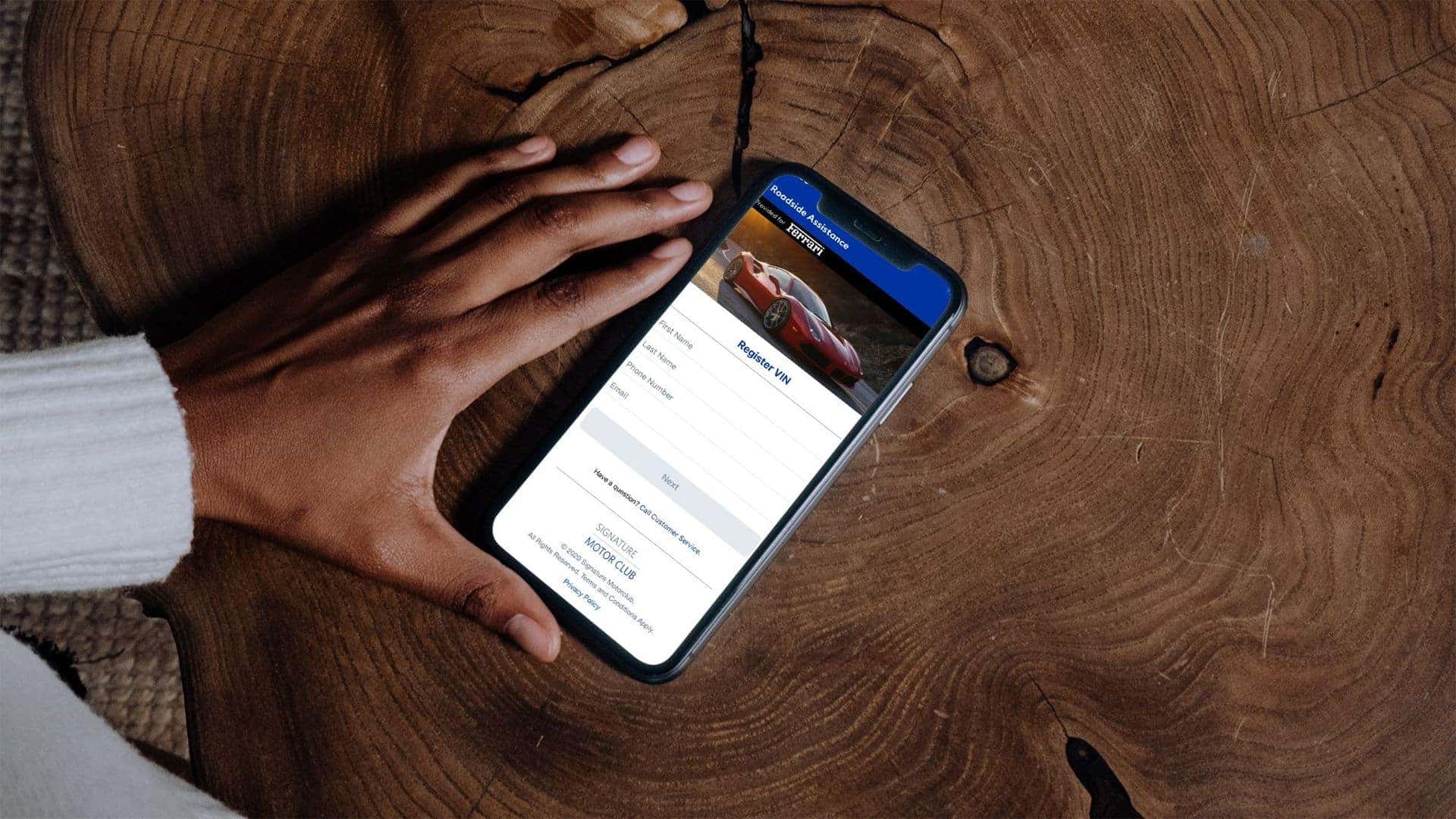 Driving a Ferrari is an exhilarating experience, but occasionally that elation can turn into anxiety when the unexpected happens. Thankfully, Ferrari offers a Roadside Assistance Program to offer you peace of mind, no matter what the road ahead brings. Whether your Ferrari is brand-new or out of warranty, you can sign up for the program — and now, accessing it is even easier with the convenient Ferrari Roadside Assistance app, available for both Android and iPhone.
When you enroll in the Ferrari Roadside Assistance program, you'll receive one year of free coverage, including free towing (up to 100 miles) to the closest Ferrari dealership. Sign up today to ensure you and your vehicle are taken care of should you break down on the road. If you have any questions, feel free to contact our Florida Ferrari dealership to learn more about roadside assistance and how you can cover your vehicle.
*Program enrollment provides one (1) year of complimentary Roadside Assistance to any out-of-warranty Ferrari vehicles, regardless of age or model year. Complimentary towing is available up to 100 miles to the nearest Ferrari dealership from the disablement location. Vehicles under the Ferrari "Power" program are not eligible for this offer.